Sage Green Nubuck Camelot Backpack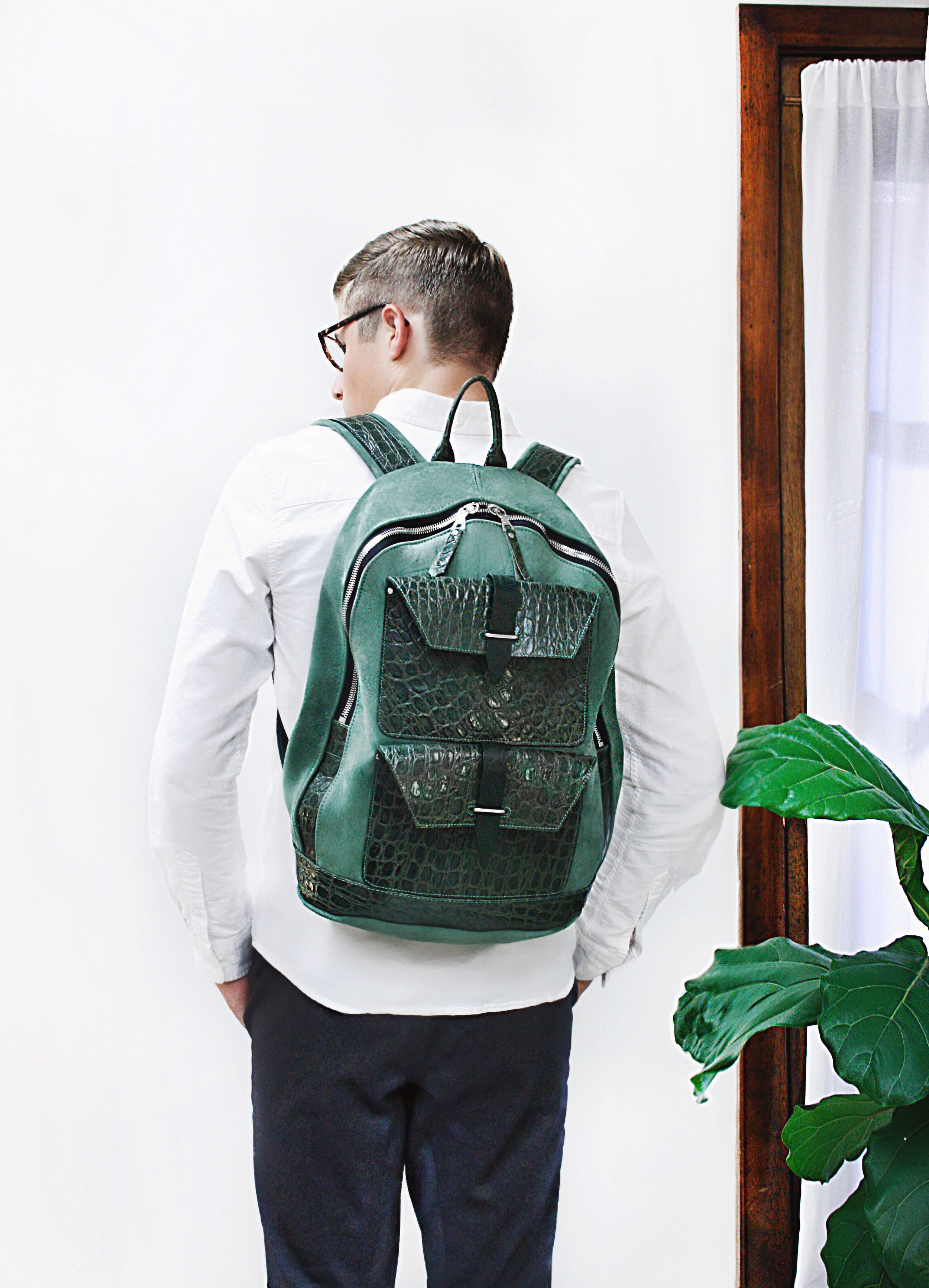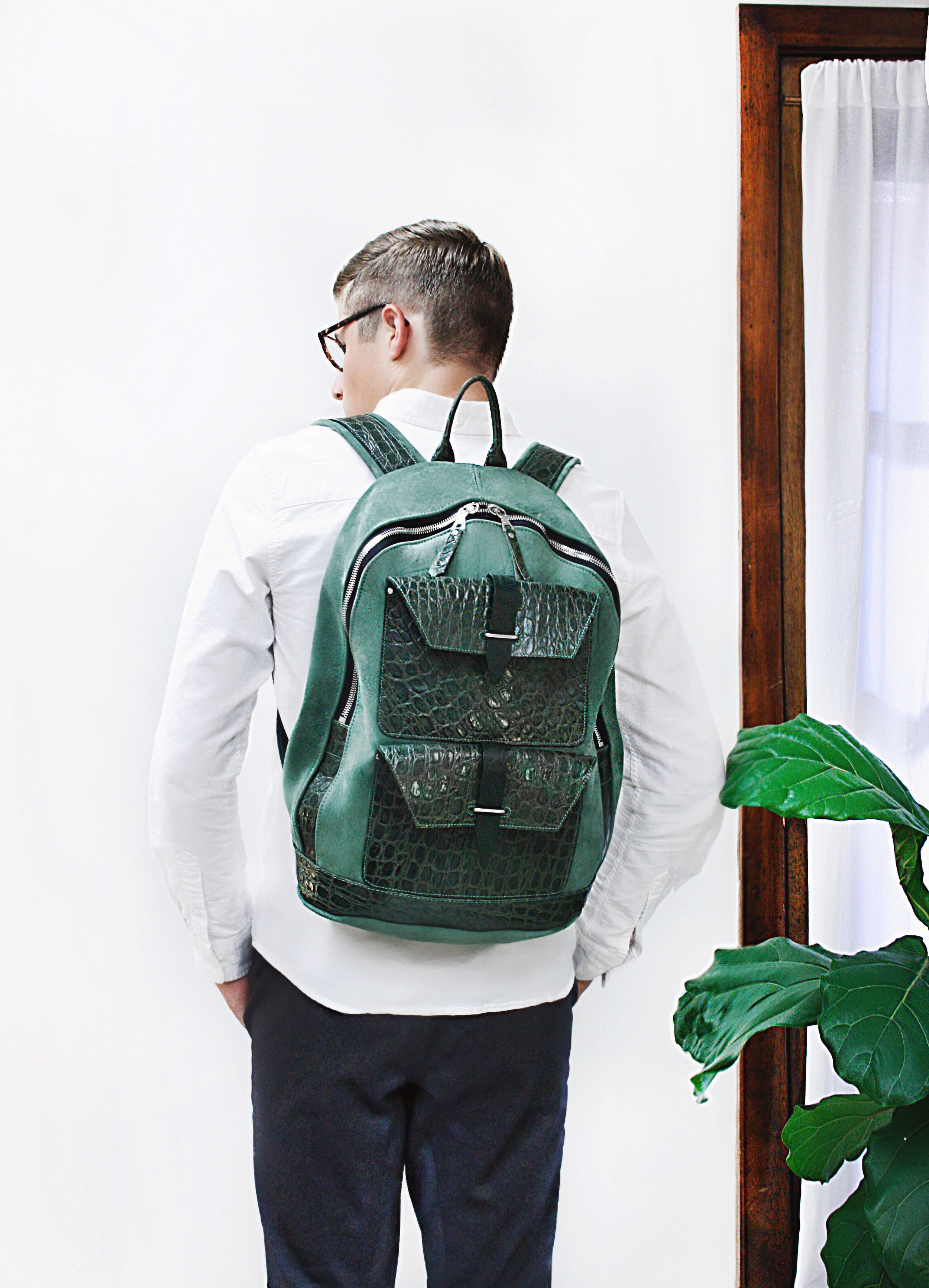 Sage Green Nubuck Camelot Backpack
A completely new form and take on our Collegiate backpack, outfitted with a streamlined aesthetic that beckons to a cleaner and sophisticated notion of what "backpack wearing" is about. The Camelot Backpack removes the front exposed zip hardwares and updates the look with a double pocket exterior. Little slip clasps closures create clean yet effective methods for storing your immediate goods. The leathers comprised in this backpack is a mix of hard and soft supple and firm. The Backpsck body is composed of sage green nubuck cowhide leather, and trimmed in a forrest green crocodile effect calf skin that contrast as much as it blends. The interior is lined in Black 12 oz cotton canvas, and features interior patch pocket.
The Camelot Backpack measures: 18" Tall x 14" across x 5" wide
The Products is made in USA, due to its made to order nature, please allow for 12 - 20 days for shipment notification email to be sent.