Safari Motif Dopp Kit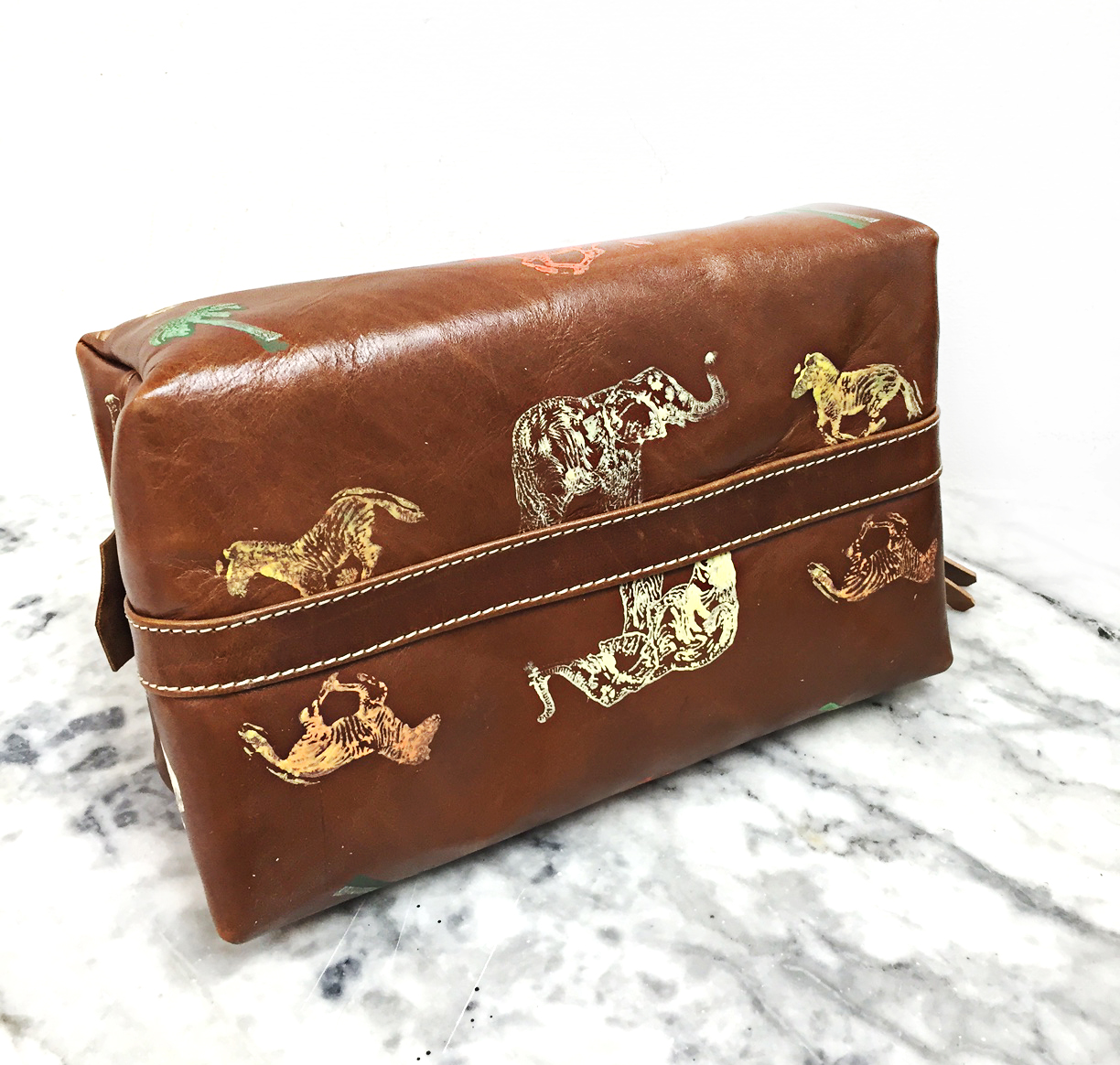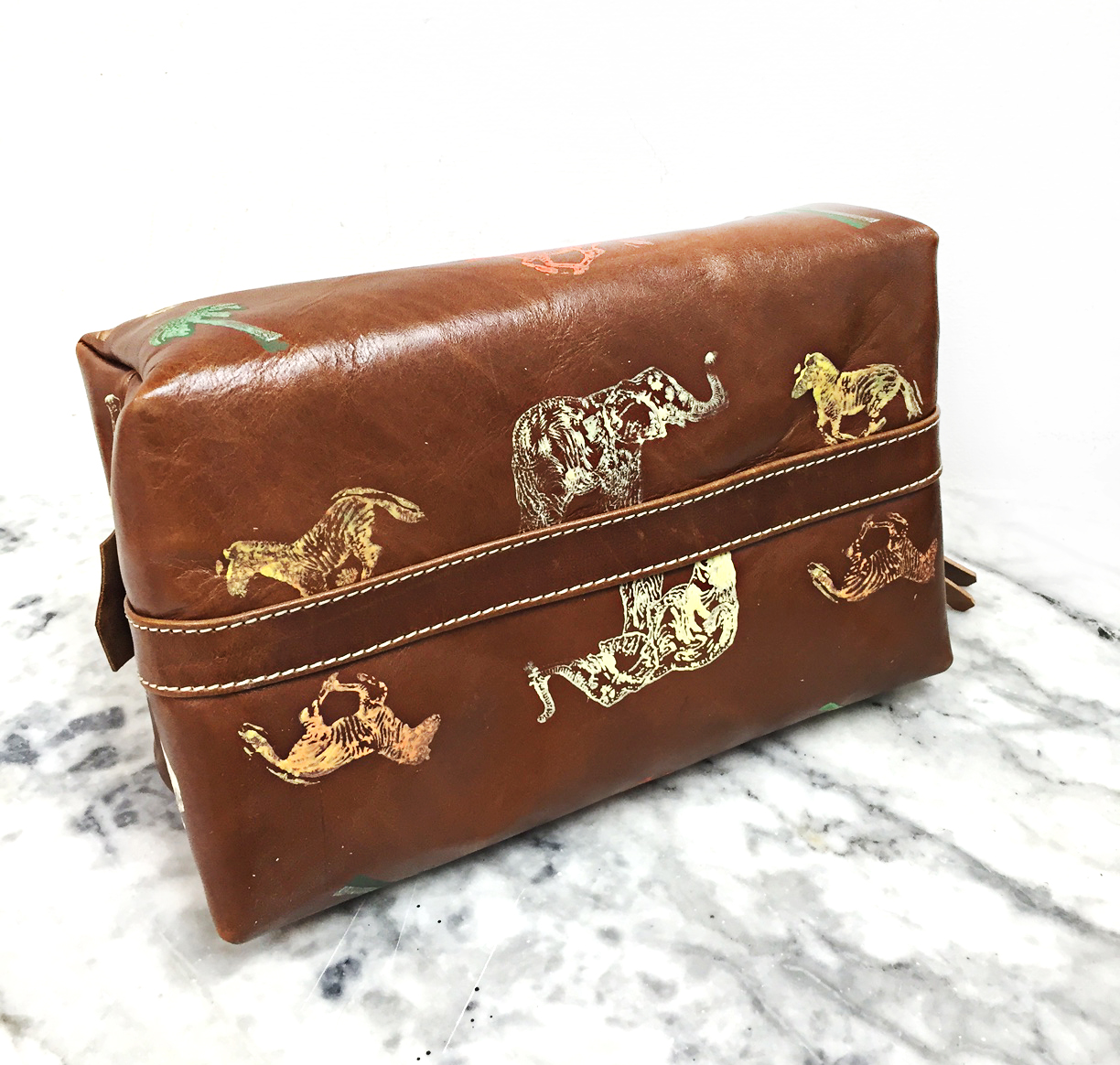 Safari Motif Dopp Kit
A massively functional piece for harboring your grooming supplies, toiletries, and the endless degrees of grooming products. The Dopp Kit is visioned in an antiqued cowhide leather, that has been individually hand stamped with a multicolored safari motif will collect and carry markings from use to add to its rugged utilitarian look.
Due to the made-to-order nature of this product, please allow 5-7 days for a shipping notification
Dimensions: Dopp Kit 10" L X 4" W X 5" H // Top Zipper 11.5"
Handmade in the USA